About Us
Our Heritage
Walt Herrick opened Herrick Auto Body Company in Crystal Lake on December 1, 1948 in the former Studebaker dealership, then the Bauer Garage at 77 E. Woodstock Street. Walt's dedication to excellent repair work, customer service and community involvement started a solid foundation for the business. In 1953, he moved the business to its current location at 634 W. Terra Cotta (Route 176) near the intersection of Route 14.
Herrick Today
Today, Herrick Auto Rebuilders enjoy a reputation built on more than 70 years of trust, excellent auto body repair, and commitment to continue to serve our customers and our community with integrity, quality and professionalism.
Pride in workmanship and pride in community were hand-in-hand with Walt Herrick. He served the Crystal Lake community in many ways including the Park District Board and Crystal Lake City Council for years. Herrick's continues the commitment by supporting Rotary, Historical Society, The Dole Mansion, Boy Scouts of America, Crystal Lake Chamber and Downtown Crystal Lake.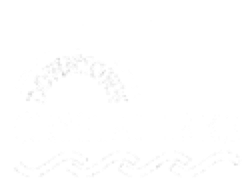 Dependable.
Offering a lifetime guarantee on all repairs for as long as you own your car, Herrick offers 24-hour towing, 7 days a week. From a small ding to serious frame damage, Herrick Auto Rebuilders will get your vehicle back on the road like the accident never even happened.
Customer Service.
A fixture in the Crystal Lake community, Herrick Auto Rebuilders delivers high-quality vehicle repairs with friendly service and attention to detail. Voted Best of the Fox year after year, and rated above 95% consistently in customer service surveys, Herrick's has a small town atmosphere with state-of-the-art equipment and training.
Done Right.
Walt Herrick taught his team to focus on the highest level of customer service and quality collision repairs. Herrick's recognizes that customer service is the single most important element in the collision repair process. Highly trained technicians use only the latest repair procedures and technologically advanced equipment available. The result is the finest quality work, guaranteed in writing by the Herrick lifetime warranty.
Contact Us Today!
Relieve the stress of vehicle repair after an accident, Herrick Auto offers free estimates, phone status reports, loaner cars and a lifetime guarantee. Precision repair, Integrity and personal attention to detail are the legacy delivered daily by the team at Herrick Auto Rebuilders.
© 2020 Herrick Auto Rebuilders